---
R3
Our partnership with R3 offers collaboration with industry-leading organizations, including software firms, technology companies and the world's leading banks and insurance firms who have already joined R3 to support the development of Corda.
Our R3 membership offers a range of benefits, including:
Corda training – an intensive two-day course for developers available both in-person and virtually
Participation in working groups at every phase on the path to production
Access to fellow members and partners who are participating in Incubator, Accelerator and Go Live blockchain programs to solve real-world customer problems
Unlimited access to research papers, blockchain white papers, professional blog posts plus access to previous project outcomes
---
Hyperledger/Linux Foundation
ChainNinja's partnership with the Linux Foundation offers many benefits including:
Industry Leadership
Ability to govern and create new open source projects with The Linux Foundation
Ability to join Linux Foundation projects such as the Open Network Automation Platform (ONAP), Cloud Native Computing Foundation (CNCF), Hyperledger, EdgeX Foundry, Automotive Grade Linux, and Core Infrastructure Initiative
Access to Linux Foundation executives for open source strategy discussions
Entry to exclusive, invite-only open source leadership summits focused on technical, compliance, and business topics
Prominent placement of your organization's brand on The Linux Foundation's social networks and web properties, which receive more than 1.4 million unique monthly visitors
Potential seat on the Board of Directors
Legal Leadership
Invitation to exclusive legal conferences to discuss and help shape the industry's open source legal strategy, including our annual Legal Summit, Open Compliance Summit, and legal tracks at the Open Source Leadership Summit
Access to bimonthly legal counsel conference calls
Direct access to our open source compliance experts for ad hoc discussions ranging from potential new projects to internal program office structures and processes
Technical Leadership
The ability to create new technical workgroups and collaborate in a neutral setting to solve pressing Linux or open source issues
Direct access to technical decision-makers of the Linux platform
Opportunities for leadership roles in Linux Foundation initiatives
Community Leadership
Invitations to guest speak at member events
Ability to attend Open Source Leadership Summit
Ability to participate in our Matchmake a Mentor program, where you'll pair up with a prolific open source developer to get advice on technical and open source matters
Seminars on working with the open source community and driving member contributions to upstream projects
Additional Benefits
Press release announcing membership
Private seminars on open source business, legal, and technical matters
Discounts on corporate onsite or live virtual technical training
---
Ethereum Alliance
Our partnership with the Ethereum Alliance connects Fortune 500 enterprises, startups, academics, and technology vendors with Ethereum subject matter experts. Together, we will learn from and build upon the only smart contract supporting blockchain currently running in real-world production – Ethereum – to define enterprise-grade software capable of handling the most complex, highly demanding applications at the speed of business.
Ethereum also provides an intrinsically trusted system is the most promising solution for enterprise Blockchain adoption, given its maturity and multi-purpose design. Privacy and Performance improvements will be mandatory to achieve enterprise-ready status and will be the focus of Enterprise Ethereum's roadmap. In partnership with the dedicated and robust Ethereum community, Enterprises are coming together to produce the industry standard, open source, free to use blockchain solutions that will be the foundation for businesses going forward.
---
IBM, General Member
ChainNinja is proud to be a general member partner with IBM. This partnership provides: access to the IBM portfolio, training and support, and an abundance of benefits. The IBM portfolio is comprised of high-value products, solutions and services; some of which include: the cloud, the Internet of Things, IT Infrastructure, and Watson. IBM also provides various training and support to their partners, giving us an edge above others with IBM's vast knowledge.
IBM partnerships provide an abundance of benefits in education and training, advocacy and support, and marketing and selling. In education and training IBM provides online training, a business partner solution hub, and various demos and development systems. For advocacy and support out IBM partnership grants us access to IBM's solution validations, PartnerWorld contact services, and a global solution directory. Finally, IBM assists us in marketing a selling through third-party discounts on ads, sales authorization and assistance, and an executive briefing center for our use.
---
Digital Asset
Digital Asset combines unparalleled financial markets leadership with world class technologists across multiple fields in one of the fastest growing fintech companies in the world. The Digital Asset Platform is the only Distributed Ledger platform to have been developed according to the production requirements of the world's largest financial institutions.
---
Hewlett Packard Enterprise
Hewlett Packard Enterprise (HPE) provides ChainNinja with the platforms and ability to expand our customer base, increase market share, and speed revenue growth. HPE assists in designing, testing, and marketing products that integrate with industry leading technology. They provide a single gateway to all the resources and training you need to develop, enhance, test, and promote your HPE-integrated products. HPE also provides a technological and innovation benefits, assisting in effectively integrating your products with HPE technologies. This allows us access to the HPE partner webinars, the development toolkits and information, and assist ChainNinja with HPE product roadmap alignment and review.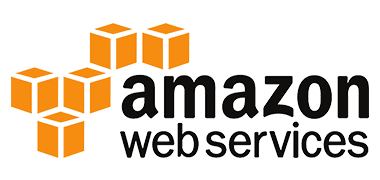 ---
Amazon Web Services
The Amazon Web Services (AWS) Partner Network (APN) is the global partner program for AWS. It is focused on helping APN Partners build successful AWS-based businesses or solutions by providing business, technical, marketing, and go-to-market support.
With this partnership ChainNinja has access to technical, business, and sales and marketing enablement. The technical enablement gives us access to numerous technical training opportunities to support you in strengthening your AWS-based business. Resources include APN Partner-only technical content, APN Webcast technical videos, online technical Accreditations and Certifications, and discounts on AWS Instructor-Led training courses. AWS's business enablement makes us eligible for a number of different Funding Benefits, access to Partner Development Managers to help guide you through your journey, and gain the ability to apply to several APN Programs to help you differentiate your firm on AWS. Lastly, the sales and marketing enablement allows ChainNinja to establish and mature your AWS practice, you have opportunities to participate in co-branded Marketing Campaigns, Joint Customer-Facing Webinars, Case Studies, Sponsorships, and more.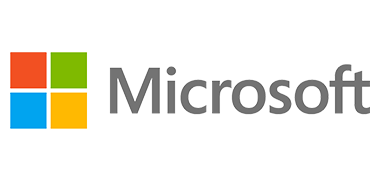 ---
Microsoft
Microsoft's Partner Network provides many opportunities for ChainNinja. Microsoft provides better engagement, stranger connections, and smarter training; all of which allows ChainNinja to have a broader appeal and larger scope. Microsoft also helps business take charge of their data, manage your customers and generate revenue better, help develop the IP of the company, and provide cloud solutions to improve your margins.
---
Colotraq
COLOTRAQ is a solutions integrator of Blockchain innovation, strategy development, prototyping and product development. They enable global business transactions with less friction and a greater degree of trust utilizing blockchain technologies, which presents opportunities for disruptive innovation. COLOTRAQ will help ChainNinja in overcoming performance issues, scalability issues, and integration issues with existing services. They have their own team of developers and architects who will work in tandem with our own to provide cutting edge blockchain solutions for our clients.