Supply Chains are a vital part of virtually every industry. Between shipping parts, products, etc from factories or to suppliers nearly every industry has a portion in a supply chain. Currently supply chains are inefficient, insecure, and inefficient. Blockchain provides visibility across the end-to-end supply chain, enabling the actors involved in a trade to securely and seamlessly share shipping information in real time.
A blockchain supply chain can help participants record price, date, location, quality, certification, and other relevant information to more effectively manage the supply chain. The availability of this information within blockchain can increase traceability of material supply chain, lower losses from counterfeit and gray market, improve visibility and compliance over outsourced contract manufacturing, and potentially enhance an organization's position as a leader in responsible manufacturing. It can see and track complete provenance details of each good in a complex system.
Use Cases
Many experts and analysts have suggested that blockchain will get to be the world's largest and the most promising operating system for supply chain due to its following benefits.
Tracking
Tracking shipments is one of the most important parts of supply chain management. Presently we rely on departure and receiving scans done by humans to determine where shipments currently are. These can be incorrect or slow to be processed. Using blockchain can help in faster tracking of purchase orders, shipment notifications, order changes and other trade documentation.
Sharing of information
Sharing information about supply chains is incredibly difficult currently. Each step is controlled by a different company/process each with their own unique system for information. This makes sharing the information between all sectors of the supply chain incredibly difficult. With blockchain these independent systems would be eliminated. All the information about product manufacturing, maintenance, assembling and dispatching can be shared easily between the vendors and suppliers on a single unchangeable blockchain ledger; allowing for a complete record in one place that all members know is correct.
Recording of assets
Recording all processes of the supply chain is an incredibly difficult process and all of them rely on humans. This leads to errors, slow processing, etc. all of which cost companies time and money. By using blockchain companies can reclaim this time and money. As the pallets, trailers and containers move, all the data regarding transfer and quantity of assets could be recorded in a faster way.
Finance
Reference Data
Gives a consistent, accurate view of reference data across multiple contributors and consumers.
Reference data is a major pain point for financial firms, which suffer from a lack of automation and a reliance on legacy systems, meaning that they each have their own records, with inevitable and costly inconsistencies that need to be reconciled.
Blockchain technology can be used to allow regulators and network participants to view in real time which parties on the ledger have created, issued and proposed amendments to the data record.
Private Equity Funds
Private equity fund managers should love having investors, their consultants or attorneys input data electronically, which can then be stored and registered onto blockchain immediately rather than have to fill out lengthy paper-based documents, which must then be reviewed by the fund manager, the fund manager's legal counsel, the investors' legal counsel and the fund administrator. The subscriptions process could be reduced to a matter of days rather than weeks or even months.
---
Banking
Trade Finance
Trade finance refers to financial transactions, both domestic and international, which relate to trade receivables finance and global trade. These trade finance transactions include lending, issuing letters of credit, factoring, export credit and insurance. These transactions make up an enormous portion of global trade – approximately 80 to 90 percent of world trade relies on trade finance.
It securely stores and exchanges contract details, financial terms, and coordinate trade logistics and payments on an integrated real-time blockchain network and automates and streamlines the otherwise fragmented processes of cross-border commerce.
Payments
Enables the next generation of secure, scalable, real-time, multi-asset clearing and settlement solutions across global currency zones.
Today, there is a growing consensus that blockchain technologies have the potential to transform financial services. The overarching promise of blockchain is to empower banks to modernize their entire payments infrastructure, enabling better and faster advances in customer offerings. These include near-real time delivery of multi-currency or cross border transactions, predictable and low-cost transaction fees, low exception rates, and increased access to, and control of, liquidity.
---
Use Cases (both Finance and Banking)
There are various use cases of Blockchain technology for baking and finance sector.
Smart Contracts
With the help of Blockchain technology, important events and meetings can be recorded and stored as irrefutable digital proof to avoid conflicts. From marriage vows to purchase of an expensive asset, everything can be recorded and shared on a digital platform. This also helps in eradication of third party firms and lawyers for documentation, saving the time and bills simultaneously.
Payments
Cryptocurrencies which are based on Blockchain technology, have revolutionized the concept of digital payments. Banks are now entering into this system with faster and secure transfers with the help of Blockchain technology. R3, which is backed by 42 of the world's largest banks, is planning to launch a global bank-to-bank payments system based on Blockchain technology. Moreover, Western Union and MoneyGram are also testing Ripple technology for payments faster than ever before.
Clearing and settlements
This is perhaps the most integral use of Blockchain for the banking sector. It helps the companies save billions in short-term by reducing the costs for clearing and settlements. According to a report by Santander in 2015, companies can save up to $20 billion on yearly basis by making use of near real-life and digital data recording and storage.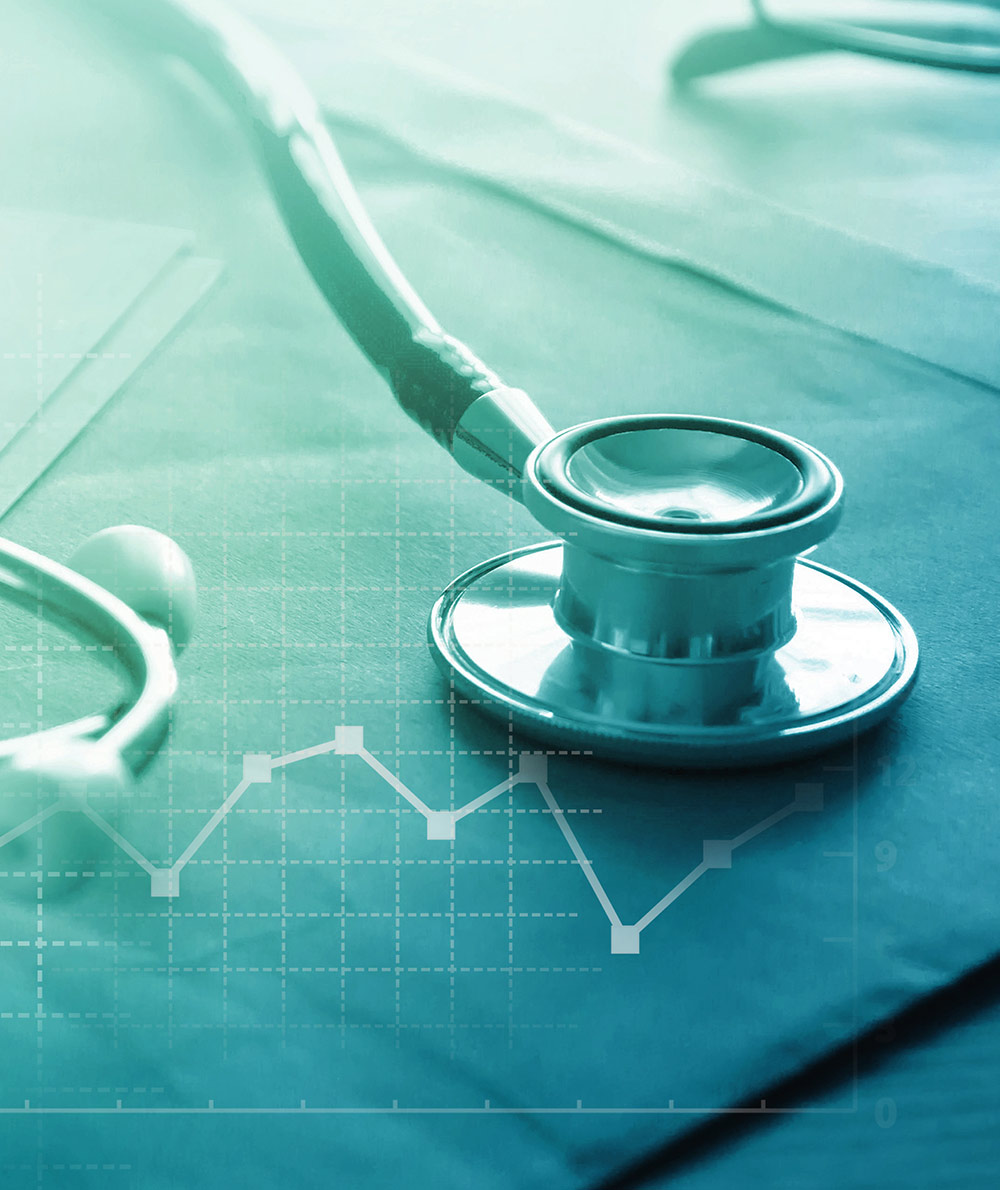 Clinical Trial Management
Blockchain provides clinical trial data exchange automation with auditability, provenance and traceability. Reproducibility, data sharing, personal data privacy concerns and patient enrolment in clinical trials are huge medical challenges for contemporary clinical research. Blockchain is key to addressing these challenges and should draw the attention of the whole clinical research community.
Blockchain allows for reaching a substantial level of historicity and inviolability of data for the whole document flow in a clinical trial. Hence, it ensures traceability, prevents a posteriori reconstruction and allows for securely automating the clinical trial through what are called Smart Contracts. At the same time, the technology ensures fine-grained control of the data, its security and its shareable parameters, for a single patient or group of patients or clinical trial stakeholders.
Health Data Exchange
Gives patients control of their own health data and a compliant, secure health data exchange with provenance and governance. It reduces friction in data exchanges.
Blockchain technology allows data to be managed directly by the owner of the data instead of a broker. Patients, care providers and health systems can directly control who sees their data, for how long, and under what conditions. Data access can be granted and revoked by the data owner instantaneously and at any time. The platform manages ownership of and access to every piece of data separately, from blood work to genetic profiles to medication orders, in an instantaneous, autonomous and secure way.
The potential for this technology to reduce friction in the healthcare system is huge.
Use Cases
The introduction of blockchain to the stakeholders in healthcare and life sciences industries has made a way for multiple improvements which are phenomenal. Have a look here:
Medical records
Medical records are one of the most private pieces of information a person can have. Braches of medical records not only can cause branding/media issues, there are also numerous laws preventing such breaches. Using blockchain, medical records shared on a decentralized blockchain can ensure that they are in safe hands and no unauthorized party can access the private data of patients.
Collection of patients' data
The collection of patient data can be incredibly difficult to verify and secure. Oftentimes medical offices rely on third-parties to help acquire, verify, and secure this data; leading to another potential breach site. When blockchain is integrated with other technological innovations it could pave way for collection of real-time data of a patient. This data would also be secure on blockchain. One specific industry that can make use of blockchain is the pharmaceutical companies. No they can collect the medical data of patients like never before with blockchain.
Clinical research
Currently, the clinical research is under attack due to lack of transparency, vague efforts and data corruption. The integration of Blockchain technology creates a cryptographic audit trail which pages way for a stronger study design as all the surveys filled by patients are cryptographically notarized into the system with real-time data collection.
Healthcare Claims Management
The current financial reimbursement system currently is a tricky and unrefined process. It involves contacting multiple agencies/insurances multiple times in the hopes that eventually one will pay for the patient's care. Using a blockchain system, these types of systems can be eliminated. A blockchain system can allow for claims and reimbursement systems to view a patient's claim process in real time, allowing for faster reimbursement speeds, transparency, and assurance that the claim is accurate.
Insurance has the potential to be truly revolutionized with the help of Blockchain technology. Through the use of blockchain's extremely secure and mutually shared data insurance companies should be able to reduce fraud, provide real-time insurance quotes/claims, and introduce automated payments through smart contracts.
Use Cases
Reduced Error and Fraud
On an average, insurance companies lose almost $80B every year to fraudulent or error filled claims. The existence of mutually shared data and information on a secure blockchain ledger can help prevent fake claims which harm both the insurers and good insurance customers. The ledger would be able to independently verify the authenticity of claims and catch user errors to reduce the amount companies spend on such claims.
Real-Time Insurance Quotes and Claims
When it comes to shared economies, such as Uber and Airbnb, the need for new and dynamic insurance policies for personal assets being used for commercial areas has originated. Many companies such as SafeShare Global are implementing Blockchain technology to revolutionize the insurance industry. Blockchain helps in recording real-time data without expensive third-party processors.
Blockchain also allows for real-time quotes to be given and real-time claims to be paid. Using blockchain's potential to have ever present ledgers these quotes/claims can instantaneously be checked against the ledger and verified, allowing for quotes/claims to be given out as soon as the information is confirmed.
Application of Smart Contracts
This mechanism has potential to automate data based on predetermined policies and factors. Currently policies have to be manually checked and verified by human agents who have the potential to make errors. With blockchain's always accurate and instantly updatable ledger the insured can easily get a payout or insurance money in lesser time as the application of Smart Contracts automate payment calculation and system.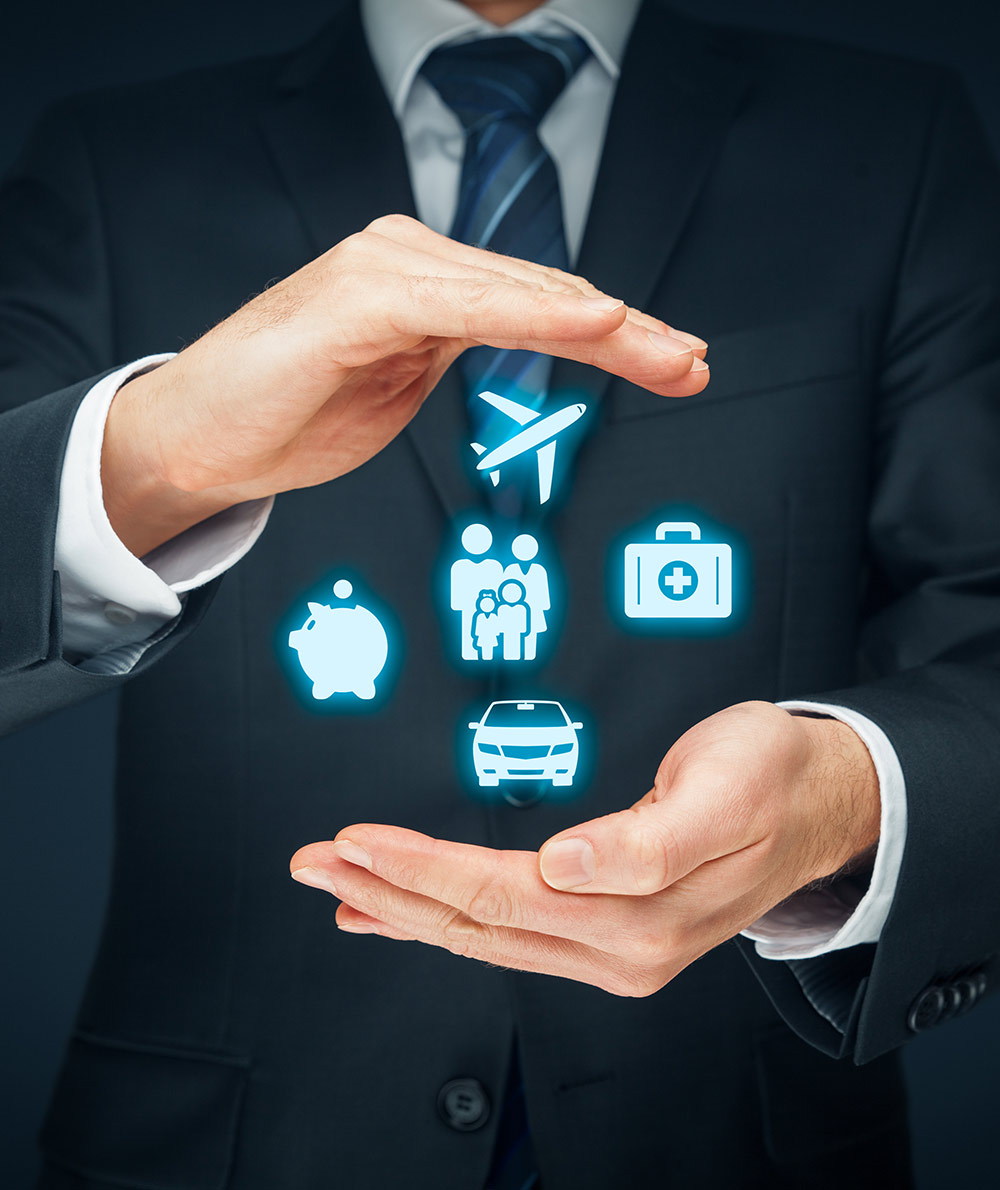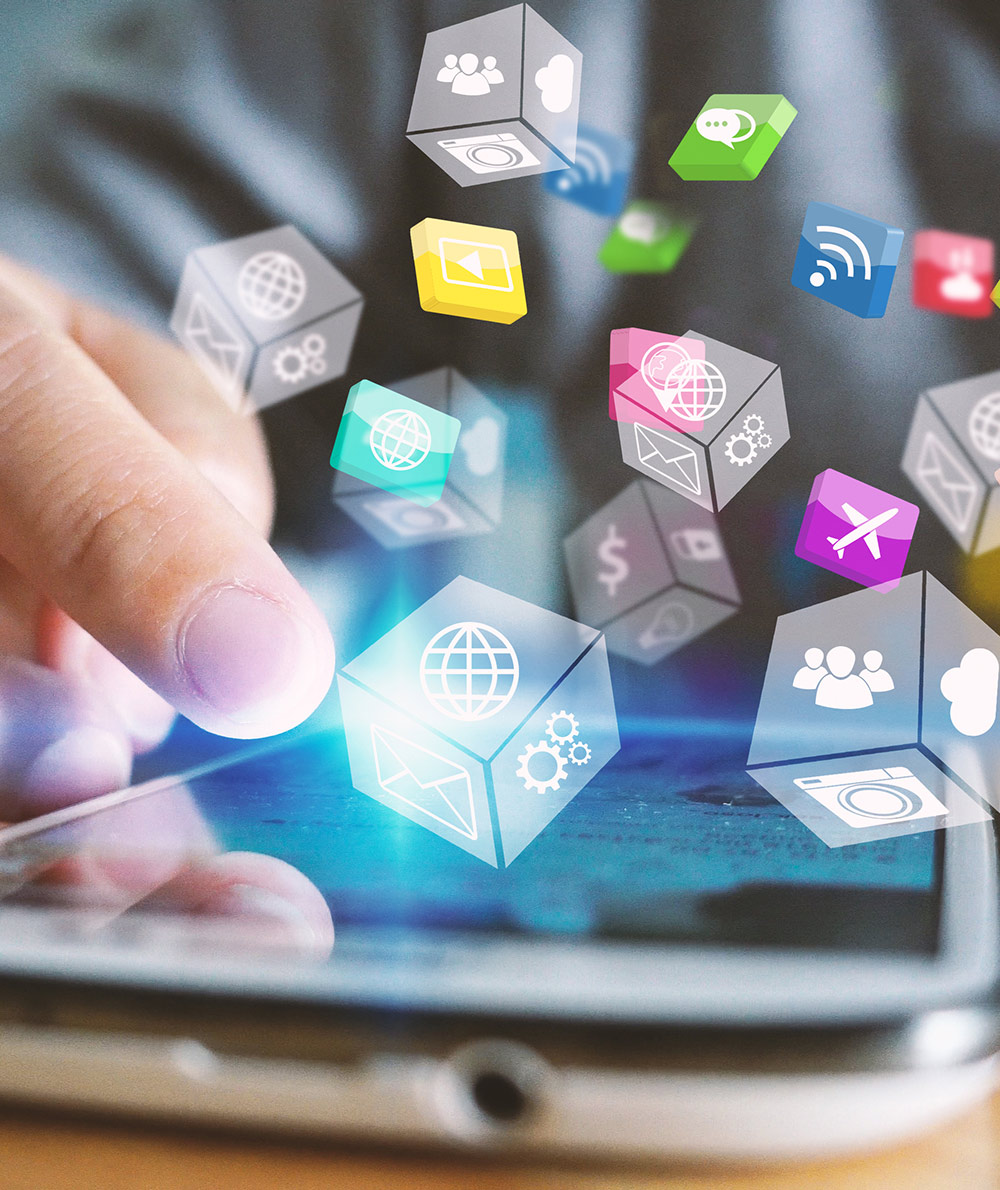 Quite surprisingly, blockchain technology has the potential to revamp various aspects in the media and advertising industries. Blockchain has the potential to change the media industry through: monetization, royalties, advertising, and distribution. Each of these parts of the media industry currently are inefficient, slow, and/or unable to.
Use Cases
Monetization
Online payments are a staple to online transactions. Currently payments have to be a certain amount due to third-party systems refusing to acknowledge payments (usually) less than $1. With blockchain, any amount can be securely and instantly transferred. This gives companies the potential to use new pricing options that before were not possible.
Blockchain technology also lets writers and content producers upload and share content on the online system where they get paid instantly. Decent has already launched "Publiq" which runs on this concept.
Royalties
Paying artists their fair share is currently a controversial and difficult process. The artists themselves have a hard time receiving the payments from the various media services and the companies have a hard time agreeing on what qualifies as fair compensation. With blockchain these challenges would be solved. It would be possible to create a ledger on blockchain that could be viewed and, when necessary, changed in real-time to accurately display artist's royalty rates. Blockchain can also assist in the distribution of the royalties, making them automated and easily transferred internationally.
Advertising
The current model for digital advertising, while extremely prevalent, is very inefficient. Currently upwards of 70% of all ad dollars goes to a third-party or intermediary. Blockchain, due to its independent nature, allows everyone to advertise themselves without the need for a third-party. This system is already being developed by NYIAX which allows advertisers to easily and quickly trade contracts.
Distribution
Many distribution models currently being used are slow, unubiquitous, and expensive for businesses. These challenges often make the option to purchase media legally so challenging that people often turn to piracy. Using blockchain the distribution methods of media can be instantaneous and simple, potentially reducing piracy in all sectors.
Blockchain and the aviation industry are a perfect match for each other. From passenger and flight crew data to flight logs to airplane maintenance blockchain has the potential to completely revolutionize the aviation industry. Using the advanced security capabilities and transparency of blockchain aviation could be totally reinvented.
Use Cases
Ticketing & Loyalty
Ticketing is at the heart of the aviation industry. Presently airline ticketing is inefficient and insecure, allowing for mistakes and breaches. Using blockchain, passenger data can securely be stored and quickly transferred from the initial purchase to aviation security bureaus for accurate, safe flying. Blockchain also has the potential to make ticket sales from various companies around the world, in real-time.
The partner to ticketing in airlines is loyalty programs. Currently it may take days, even weeks, after the initial purchase for a passenger to be awarded their loyalty points due to checks and authorizations. Using blockchain, loyalty points can be verified immediately and awarded instantaneously. This would allow the passengers to use their points as soon as they make the purchase and can expand the uses of the points.
Security and Identity
From passenger information to flight crew lists to flight manifests security and identification is essential to the aviation industry. Using blockchain this data can be stored, verified, and transferred in real-time. This real-time verification could be used to quickly and easily: send passenger information to security agencies for checks, check pilot and flight crew hours, and determine if flight manifests are optimal.
Maintenance
Aircraft maintenance is a crucial aspect of the aviation industry. In order to guarantee the safety of the passengers and flight crew regular maintenance must be administered to all aircrafts. Currently the maintenance logs are at best spread out over various databases and locations and at worst still kept on paper files. Using blockchain the entire process of maintenance, including the ordering and shipment of parts to the logs of the maintenance crew can be kept on one chain and are guaranteed to be accurate; ensuring a safe and easy flight for everyone.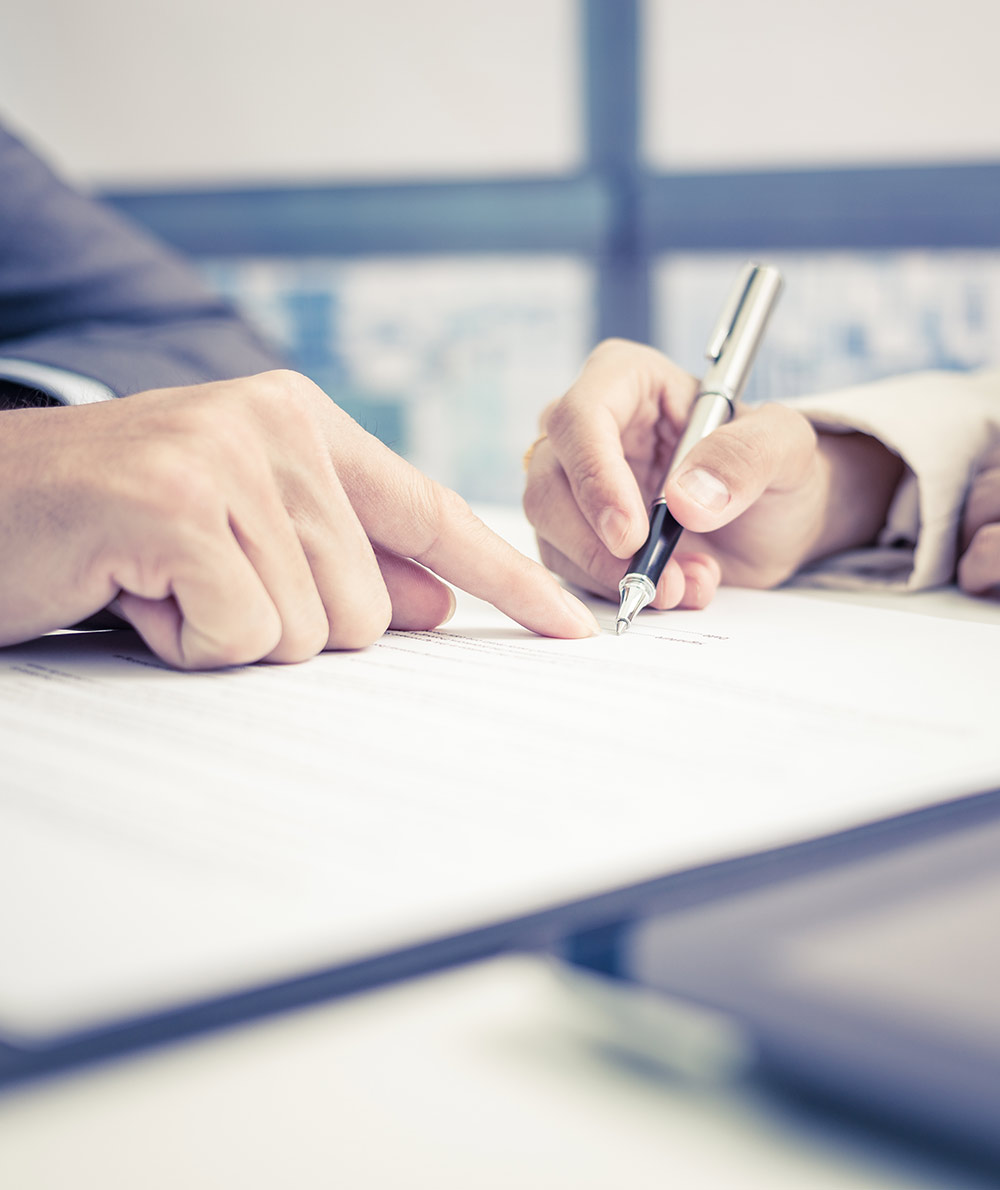 Human Resources is an integral part of every business. Providing employee training and assisting with any issues employees face. Unfortunately, these integral functions are often bogged down by third-party affiliated tasks like payroll, hiring and certification, and general back-office roles. Using blockchain these menial task can be eliminated and allow HR departments to better focus on their employees.
Use Cases
International Payroll
Employees based overseas that are still on your payroll can be a major challenge. Between currency exchanges to the actual wiring of money to an international bank, these issues can cause major time-sinks and costs to businesses. Using blockchain, companies like Bitwage have solved these problems. Bitwage uses bitcoins as a payment method but internally calculates the exchange rates between the company and the employer making international payments extremely easy.
Hiring and Certification
When hiring a new employee, it is difficult to verify the authenticity of a potential hiree's certification/resume. Recently a survey by CareerBuilder found that 58% of employers caught a lie on a resume. With blockchain this percentage can be reduced to 0. By using a blockchain ledger information can be verified and checked real-time and can reduce potential inaccuracies immediately.
Elimination of Back-Office Roles
Back-office functions in organizations currently are plagued with third-parties. Third-parties are necessary for purchase orders, payroll, and providing receipt. Using blockchain these third-parties can be eliminated. This allows the HR department to focus more on employee training and concerns than task that can be covered by blockchain. Companies can also redistribute employees from these back-office roles with blockchain, since many of the roles currently provided will be replaced with automation through blockchain services.