Mission Statement
ChainNinja strives to deliver custom end to end Blockchain solutions and make this transformation easy and painless for our clients. We are a full service BlockChain provider from ICO to enterprise; we have our own team of developers, architects, coders, etc.
CEO
---
Read more
Lisa Marks-Canty: CEO
Lisa Marks has been a leading expert in providing strategic technology solutions to her clients. She brings over 15 years of experience in Strategic Management and Strategy Execution to ChainNinja. Lisa has a proven track record globally as a trusted partner and advisor to her clients whilst building and managing specialized technical teams. Her problem solving attributes makes her a valued partner of her clients. She develops both short and long-term solutions to the major challenges facing an organization that align to the mission, goals, and objectives of their company.
Co-Founder
---
Read more
Taj Haslani: Co-Founder
Taj Haslani is a serial entrepreneur with over 20 years of experience in the staffing and software development industry. Taj has been involved in the creation and growth of several staffing and solutions companies such as NetPixel, ApTask, Hudson Data and MyCareer to name a few. With an eye for detail and a passion for his craft, Taj maintains his success by staying abreast with the latest technologies. Taj identified a huge untapped opportunity in the BlockChain market and has invested in ChainNinja. Through ChainNinja, Taj is currently working on a resume/job portal created on a BlockChain based verification and authentication system.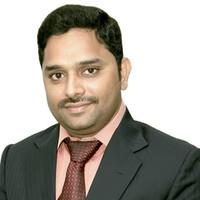 Blockchain Solution Architect
---
Read more
Naresh Kumar Chirathanagandla: Blockchain Solution Architect
Naresh Kumar has extensive experience and a consistent track record of strategy, planning, solution designing, architecture, development and execution in leading teams from concept to successful delivery of software products. He has served in various Engineering positions and led architecture design for core platform components of enterprise software, SaaS and Blockchain based products. Naresh has extensive experience in solution design, architecture design and building BlockChain based applications through the entire product life cycle. He is working with ChainNinja to provide technologies, strategy, and architecture, BlockChain tools selection, and developing PoCs for both public and private BlockChain platforms.
Managing Director
---
Read more
Mark Saturn: Managing Director
Mark Saturn is a Business Development Leader and a Trusted Advisor with over two decades of experience specializing in Human Capital Resources for Technology and Operations projects, staff augmentation, executive search, and pay-rolling solutions. Working directly with "C-level" executives in Technology, Bank Operations, Strategic Sourcing, Procurement and Talent Acquisition, Mark provided customized solutions to fill each of their needs. He specializes in customized technology project solutions on all levels of technology management and will bring that level of expertise to ChainNinja.
---
Managing Director
---
Read more
Ashwani Kakkar: Managing Director
Ashwani Kakkar has around two decades of experience of working with large IT Services Companies in sales and account managing. He specializes in sales and delivery of IT solutions for clients in various Industry domains like Banking, Finance, Insurance, Retail, Health Care and Life Sciences. Ashwani is instrumental in building offerings and setting-up resourcing division for IT Integrators / service provider clients. During his career he also has a track record of managing and growing a company's IT footprint with existing and adding new clients, a skillset he now brings to ChainNinja.
Head of SAP Advisory
---
Read more
Tom Eineker: Head of SAP Advisory
Tom Eineker is an executive visionary delivering high value ROI for SAP consulting services - including strategy, execution and optimizing operational support services. He has been part of engagements which include Blue Chip clients in delivering results to hundreds of Fortune 2000 client projects on-time and on-budget with a reputation for exceeding expectations. Over the last twenty-five years Tom has implemented SAP best practice approaches including customized solutions for some of world's leading Global 2000 Manufacturing, Process, Retail, Consumer, and Service industry companies. He has been involved in activities involved leading end-to-end work plans for business alignment, organization, resource management, and regulatory compliance. Tom is a vital part of ChainNinja, providing valuable connections and implementing his skills to grow our business.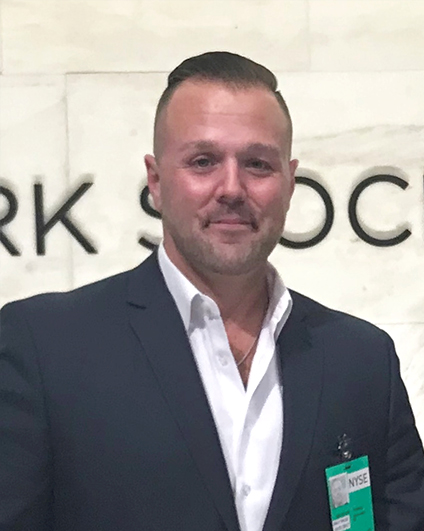 Director of Enterprise Solutions
---
Read more
Nicholas Tonno: Director of Enterprise Solutions
Nicholas Tonno is an experienced Entrepreneur with a vast network across all facets of business including: Healthcare, Entertainment, Software Technology, and Food Technology. He has been consulting on Enterprise BlockChain for the last 11 months, and is a managing partner in 420Blockchain.cloud. Nick's strengths lie in his vision, execution, and the ability to bring an enterprise to life through the blockchain technology. He is well versed in the application of AI, Hyperledger, strategy assessment, solution design, solution build and implementation. Nick brings his incredible sales talent and various blockchain connections to help ChainNinja expand its current reach.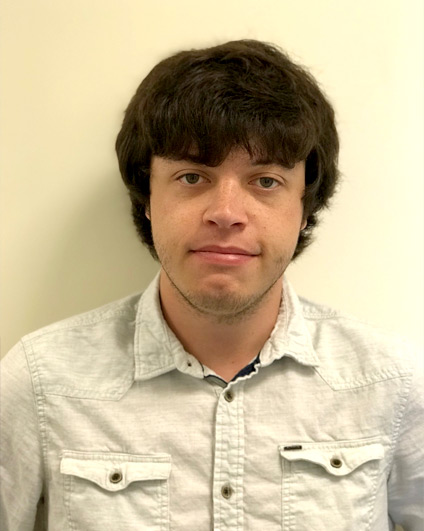 Social Media and Communication Specialist
---
Read more
Alexander Dieguez: Social Media and Communication Specialist
Alexander Dieguez is a recent graduate from Rutgers University with a major in Communications and minor in History and Anthropology. Alex brings expertise in branding and corporate communication. We hope that with his expertise and knowledge we can make ChainNinja more well-known and have a larger outreach. He currently manages the ChainNinja: Facebook, Twitter, Linkedin, Instagram, and Youtube. Alex also works in a similar role for Aptask, the parent company of ChainNinja.
---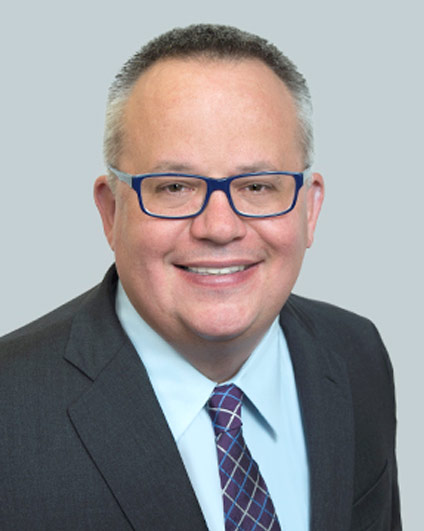 ICO Advisor
---
Read more
Jamil Hasan: ICO Advisor
Jamil Hasan is an author, business mentor, and strategist. Jamil teaches Blockchain and over twenty years' experience building databases and data driven organizations at Fortune 100 companies including: AIG, Prudential Financial, XL Caitlin, and Ingersoll Rand. His recent book Blockchain Ethics: A Bridge to Abundance hit #1 on Amazon's best seller list. Jamil has advised several Blockchain startups and is focused on global market penetration and global community messaging. He has served as an active member of the Asset Token team and as an advisor for Zaahah the aHa Token. Jamil has forged global partnerships with leading teams and has decided to partner with ChainNinja to bring his knowledge and strategy to the team.
Advisor and Thought Leader
---
Read more
Sanjay Kumar: Advisor and Thought Leader
Sanjay Kumar has extensive experience working with BlockChain technologies for Fortune 50 firms by: providing strategy and architecture consulting, business use cases applicability assessment, blockchain tools selection, and developing PoCs using open source frameworks for both public and private blockchain platforms since 2013. He is an open-source architect and distributed and quantum computing advocate working to improve competitiveness of business transactions and is working on scaling to new horizons in the innovation through disruptions. He loves bringing AI and BlockChain technologies to businesses and move enterprises' journey from ideation to production.
Managing Director
---
Read more
Peter Perrotta: Managing Director
Peter Perrotta has thirty-five years of experience within the Financial Services Staffing Industry. As a rain maker for decades, Peter found himself in the eye of the storm for his clients; always matching his C-Level clientele with the best of the best. From Y2K to government regulation, compliance to bitcoin, and robotics Peter ensured his clients received the best possible care. He was also instrumental in creating the tri-tier consulting approach to staffing and was dubbed "The Fireman of Wall Street". At ChainNinja Peter is a Senior Managing director and uses his decades of experience and numerous contacts to give ChainNinja an introduction to many clients we otherwise would not.
Director of Professional and Financial Services
---
Read more
Michael DeCorte: Director of Professional and Financial Services
Michael is driving digital transformations by partnering with clients to design and deliver systems, process and culture change to deliver business strategies.
At ChainNinja, Michael is building value for clients by delivering BlockChain enabled strategies, solutions designs, and delivery.
Michael's career has included Fortune 50, technology and start-ups including Virtual Clarity Head of Cloud Transformations and DevOps, AIG Commercial Insurance CTO and Head of Global Underwriting Systems, JP Morgan Equities Infrastructure Manager, and Unix System Labs.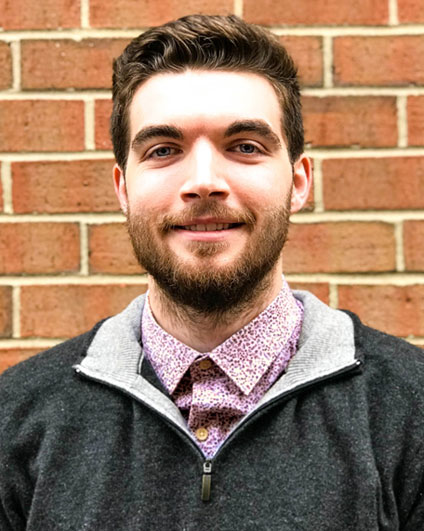 Business Advisor and Project Manager
---
Read more
Liam Glennon: COO
Liam Glennon - Currently serves roles as COO at Blockchain Distillery, where he focuses on leading a team of blockchain and video game development professionals to apply blockchain to virtual worlds and Project Manager at ChainNinja where he helps projects with their blockchain and technology solutions. Some of his past activity includes creating a first generation blockchain game called CryptoPets, winning the Consensus 2017 Building Blocks Hackathon with a blockchain audit software, strategic advisory for digital asset projects (TraDove: $52M raised, Sokti, Aevolve, Sprizzi, FryEgg), and investing in early stage blockchain companies. Previously, he was a consultant at a boutique government advisory firm, Chess Consulting, where he specialized in forensic accounting and litigation support. Liam holds degrees in Finance and Data Analytics from James Madison University in Virginia.
---
---
Resources
For more detailed information about our offerings, partnerships, solutions, and industries we work in, as well as some case studies we sponsored, contact us.
Email: [email protected]
Phone: 732-355-8000
---